You knew that you wanted your wedding to be a fun and memorable event. You want everyone to have a blast, which is why you booked the perfect DJ for your event. Now all you need is some great music! What type of music should the DJ play at the reception? How about country line dancing tunes or do you want something more mellow like rock ballads? Whatever it is, we've got just what you're looking for and much more! Check out our website today to see what's available.
A wedding DJ is a live performer that provides music to your guests at your reception. You can hire a professional or use an online service like Spotify. Wedding DJs have played weddings for decades and are now more popular than ever. It's not uncommon for couples to spend thousands of dollars on their entertainment, which includes the cost of hiring a DJ (or bands). Have you considered what songs will be played? What about having the ceremony in another language? All this can make choosing a DJ overwhelming- so let us help! We've compiled our list of favourite wedding DJs from all over the world, including some who play other instruments as well as provide photography services too. If you're looking for something different, we've even included one guy who does
Located in Melbourne, Victoria and looking for a Wedding DJ or MC? When you are planning your big day, you probably want everything just perfect. One of the best ways to make sure that it all turns out the way you dreamed is to select every vendor yourself personally. This way, you can choose the ultimate location, the best entertainment and the most delicious food, and craft your ideal wedding day.
Add a header to begin generating the table of contents
LIst Of Best Wedding DJ Melbourne, Victoria
Melbourne Entertainment Co. Melbourne Entertainment Company
1300 858 981
melbourneentertainmentco.com.au
bookings@melbentco.com.au
Custom Entertainment Performed by Youthful & Perfectly Presented DJs, Singers, Acoustic Duos, Sax Players & Live Entertainers
Our fresh mixes by Music Curator, DJ & Saxophonist Nathan Op de Coul, are broadcast LIVE ON-AIR Nova 100 every Friday night 10pm-11pm.
We take a fresh & modern approach to wedding entertainment. The addition of live elements to our DJ sets is trending amongst Brides & Grooms, with the incorporation Saxophone, Percussion and Vocals impressively taking over the wedding scene!
In your personalised 1-on-1 consultation, we listen to your entertainment aspirations to create a personalised music concept for your special day.
Our exciting DJs and Live Entertainers understand the importance of delivering the perfect playlist on the most important and fun days of your life!
THE MOST PROFESSIONAL DJS MELBOURNE HAS FOR HIRE
OKAY, SO YOU'RE ON GOOGLE LOOKING TO HIRE A DJ IN MELBOURNE
NOT SURE WHERE TO START? WHAT TO LOOK FOR? WHO TO CHOOSE? HOW MUCH TO SPEND?
When it comes to looking for a DJ Melbourne Entertainment Company has some of the best and most experienced DJs Melbourne has on offer. Our elite selection of professionals know how to read a crowd and above all, play the perfect music for every occasion. Don't book an old out-of-touch, has-been DJ hire a young, fresh and cool professional that fits inside your budget.
Entertainment Offering:
Expert DJ Entertainment
Hybrid DJs | Combining Sax or Vocals with DJ delivery
Saxophonists
Singers
Acoustic Duos | Guitarists
Percussionists
Bands
Pianists
String Ensembles (Duos | Trios | Quartets)
Masters of Ceremonies
Roving Entertainment
Lighting
Event Management
Our Wedding Entertainment Packages include:
Personalised consultation to tailor your perfect playlist and meet your entertainment aspirations
Exciting DJs | Saxophonists | Singers | Bands or Live Musicians for your Reception
Beautiful Singers | Acoustic Duos | Guitarists | Pianists or String Ensembles for your Ceremony or Canapes
State of the art Sound Equipment and Black Surround DJ set up
Wireless microphones for speeches
Perfectly presented entertainers: Males, full suit, tie, pocket square & rose gold tie pin | Females: beautiful formal cocktail attire
A fun, sophisticated, unique & memorable element to your wedding
The highest level of personal customer service from the moment you contact us
MELBOURNE WEDDING DJ - DAMIAN ANDRES
Boasting a massive collection of music spanning across all genres as well as a 15-year career of DJingin clubs, festivals, weddings, corporate events and internationally, its safe to say there isn't a party situation Damian Andres hasn't played for. Starting out as a wedding DJ and MC, Damian quickly gained notoriety for the ability to cross genres seamlessly, be it house, top 40, hip hop or even classic rock or pub tunes, all the while maintaining a full dancefloor!
A club career followed, obtaining residencies at notable venues in Melbourne CBD and in the suburbs before the creation of a Daft Punk tribute show–'Discovery'–sent Andres and business partner Matt Campbell onto the touring circuit, DJing shows at every capital city in Australia as well as trips to New Zealand, Bali, Jakarta, Vietnam, Thailand, Ecuador and Papua New Guinea!
This touring act continues today, however, in between shows, Damian Andres continues to play at weddings and corporate events, providing full audio equipment, lighting and MCing duties. Audiences frequently compliment
Andres' fluid style of blending tracks and maintaining an upbeat tempo, whilst also being able to play a more mellow style depending on the scenario.
There is no doubt that this sharply dressed DJ will be a perfect fit for any event.
NOTABLE CAREER HIGHLIGHTS
Albert Park PoloPortsea
Polo after party at Continental Sorrento
New Years Eve at Sydney Harbour Bridge
Melbourne F1 Grand Prix
New Years Eve @ Sky High, Mt Dandenong
Big Bash Cricket @ Melbourne Cricket Ground
Toyota Awards Gala, The Ivy, Sydney
Oktoberfest St Kilda & Williamstown
Artist links:Facebook:https://www.facebook.com/djdamianandres
Instagram: @damianandres
Soundcloud:https://soundcloud.com/dj-damian-andres
Celestial Band Wedding Band Melbourne
0467 375 489
Your Day, Your Way
Congratulations on finding the love of your life and getting engaged! It's now time to start making plans for your perfect wedding! We generally begin the day with our Acoustic Duo or Solo artist performing during your Ceremony (while guests arrive, aisle song, signing song, and leave) and continue to play throughout your Canapés hour.
Our live band will have your guests on their feet dancing the night away! Check out our Showcase movies to witness our Soloist, Acoustic Duo, and Full Band in action! We have a generous choice of special offers, as well as a secret complementary pre-wedding present to give you, guaranteeing that you have the most incredible experience with Ms Lexi & Celestial Band both before and on the day of your wedding! Finally, we welcome song requests and, yes, we serve the entire state of Victoria!
Below are some examples of our many wedding band bundles that you may want to consider for your Wedding or Special Event.
FAQs About Wedding DJ & MC
Only DJ's Melbourne Entertainment

Email: onlydjsmelbourne@gmail.com
Mobile: 0424 865 326
Website: https://www.onlydjsmelbourne.com.au
Only DJs are allowed. Since 2003, Melbourne Music has been our passion. Over the last 17 years, we have performed at thousands of events. Our wedding attitude and approach is that we are there to make you happy and will always go above and beyond for you. We are really fortunate to be able to do what we love for a job, which is why we are known as Only DJ's. We frequently receive reviews like this one from Adam and Tahlia's wedding.
Brentwood Duo Wedding Band Melbourne 
402719116
ABOUT
Finley and Isla Brentwood are two Kiwi singer-songwriters located in Melbourne, Australia, who are recognized for their melodic, stripped-back approach and to-die-for harmonies. The Brentwood twins went viral with their crowd-pleasing acoustic take on the 'Deadpool Rap,' grabbing the attention of star Ryan Reynolds and eventually appearing on the soundtrack for the film, 'Deadpool Reloaded.'
BRENTWOOD went on to wow the Australian and New Zealand audiences following their debut on 'The X Factor Australia' in 2016. They set the standard for the competition as the first act to receive a standing ovation. The proudly ginger siblings did not disappoint, winning over fans week after week under the tutelage of mentor Iggy Azalea, eventually finishing in the Top 7.
With their self-titled EP, BRENTWOOD expands beyond their acoustic roots and explores a wider pop sound. With their distinctive harmonies and a new pop-driven direction, the siblings navigate love, sorrow, escapism, and anxiety. Finley and Isla routinely play at weddings, festivals, and events all over the world. BRENTWOOD has performed for MTV, QANTAS, Channel 7, Carnival/P&O Cruise Lines, Queenstown Winter Festival, Lululemon, Vodafone, the Australian Open, and other notable organizations.
DJ Kwenda Wedding Dj Melbourne 
439308670
Professional wedding DJ service for hiring
DJ Kwenda will work with you to create a seamless soundtrack to reflect this and offer an edge to your wedding with his music innovation and perfect professionalism, whether one desires their most precious day to be beautiful and timeless, romantic and private, or just relaxing. Those who have entrusted DJ Kwenda with their wedding music constantly laud him most highly - as do their guests, reception location, and other wedding suppliers - and the photographs in his media galleries attest to this.
Tillee Music Acoustic Artists
408828944
Have you ever walked into a room full of strangers and overheard polite conversation? Perhaps you observed that the area seemed a little dead or even a touch... uncomfortable... We believe that music has the potential to transform the world - or, at the very least, the mood. Let our distinctive acoustic sound give your event the energy and soul it craves with our over 15 years of experience delivering the music for stunning weddings and flawless corporate parties.
All of our musicians are dedicated to making the music for your event as unique and lovely as you had envisioned. For the couple who wishes to celebrate their love with music that is as individual as they are, we created "Your tale, your song." Others are still searching for that elusive "something" that speaks to the core of who they are, while some couples have their own original song and know exactly the type of music they want.
DJ Masters Melbourne 
401195858
Melbourne's DJ
Powerful equipment, wireless microphones, lighting, complete control over music selections, and a professional MC service are all included at no extra charge. Because your vision is crucial, you have complete control over the music selections. Alternatively, you can explain the idea and mood you want to convey, and we will produce the perfect soundtrack for you.
Our success and reputation around Melbourne have been largely attributed to our ability to read the audience and carefully observe the moods of our visitors to make sure everyone is up and partying. We take great pride in having a stellar reputation as a reputable and skilled Melbourne DJ and MC service.
Neon-Jam Wedding Band Melbourne 
437306428
The dynamic combo Neon Jam specializes in wedding and corporate event entertainment. Neon Jam, comprised of vocalist Crystal Hegedis and guitarist/vocalist Carlos Peregin, present a diverse range of songs ranging from lively popular hits to laid-back acoustic ballads.
With their combined experience of more than 40 years, this pair can adapt to any circumstance. Neon Jam is the band for your event, whether you want guests stomping their feet on the dance floor or a more subdued ambiance!
Benny Martin (Wedding & Event Pianist)
433217666
Benny Martin is a Melbourne professional pianist with over 5 years of wedding industry experience and has been playing piano for over 30 years. Benny can also bring a portable baby grand piano in white to add that "wow" touch to your occasion (additional cost to hire). With a diverse repertoire, Benny can create the right background to any occasion. Please use the contact form for a no-obligation quotation to discuss how he can best meet your event's needs.
For wedding bookings, Benny will provide you with a complimentary pre-wedding music consultation. The music consultation will let you to discuss what music you would like and may allow you to hear Benny play some pieces that you are considering.
Lily Road Wedding Band Melbourne 
401594986
WHAT EXACTLY IS LILY ROAD?
The Lily Road Band is one of Australia's BEST wedding bands, made up of a select group of musicians. We take pride in offering high-quality wedding entertainment that includes beautiful music and dynamic performances by seasoned professional musicians. The Lily Road Band's diverse musical repertoire enables them to adjust their song selection to their audience. For weddings, festivals, private and business events, we play the correct tunes at the right moment. We perform all around Australia and internationally, but our home bases in Sydney and Melbourne are where you'll find us most often.
An essential component of your wedding is the music. It establishes the mood and atmosphere for visitors. Our performers have years of live performance experience around Australia and a vast repertoire of both classic and modern music. When it comes to kicking off the party or keeping it going late into the night, our wedding singers and bands are a cut above the rest. See for yourself the quality of our vocalists and the breadth of their repertoire by watching some of our films. We have fun on stage, and it shows!
Craig Francis Music Wedding DJ Melbourne 
403072105
The secret to creating the right environment for your big night is to watch our LIVE VIDEOS and allow us make sure that all you have to do is SING. DANCE. REPEAT THE PARTY. Our LIVE GIGS will return at the end of June after a temporary hiatus, with proper social distancing measures in place. We also continue to provide our flexible date and deposit system, so CONTACT US NOW to confirm our availability and discuss our booking and showcasing choices!
With our unrivaled range, some of Melbourne's top bands, live entertainment, DJ, and MC services, all you have to do is dance. Together, we'll make sure that your wedding celebration is the one everyone talks about! We give you and your guests the perfectly customised entertainment and first-rate service you deserve.
Top-Notch Entertainment Melbourne 
417014173
We have the solution for you if you need a Wedding DJ for your reception, a guitarist for your wedding ceremony, or merely a Professional MC to coordinate and run your reception. We specialize in delivering professional entertainment for weddings, schools, corporate events, and private parties. Allow a 'live' musician to perform during your wedding ceremony and/or pre-dinner beverages canapes. With an acoustic guitar soloist, you may create a memorable ambiance.
Your Wedding DJ's music selection should allow guests of all ages to have a fun evening. The DJ's role is to assist the Bride and Groom in having the best night of their lives. If you're having difficulties deciding which songs to play at the crucial moments during your reception, I've compiled a list of some of the most popular wedding music. If you desire cultural music for your wedding reception, it is critical that you select a skilled Wedding DJ who is prepared to satisfy your expectations. It's not a problem for me!! I recently served as the DJ at a variety of ethnic receptions.
CHAS D Wedding Dj Melbourne
359741161
How can you express your enthusiasm for music in a few words? Thank you so much for visiting my webpage. It's difficult to express my passion for what I do in a single statement, but music is my life, and I take satisfaction in exceeding your expectations by presenting you with a music experience that you will always remember and speak about. Your event is treated as if it were my own, with all of the finest details covered to guarantee you have the most incredible experience. To achieve this, each function, wedding, party, or event is totally customized to YOU!
One on One Time is essential because it allows your event to be UNIQUE. You will spend so much time planning your special day, why should music be any different??? I have about 50000 tracks ranging from the 1960s, 1970s, 1980s, 1990s, 2000s, and all the way up to 2019, as well as an unrivaled collection of house and RNB. It's your night, so I can read the audience and wing it, or I can collaborate with you on a playlist that suits both you and your guests and genuinely reflects your personality.
I have a broad traditional choice of Italian music appropriate for traditional Italian weddings and dances, as well as spanish/latin and greek music. Music is my passion, and I am continuously seeking for new methods to make any form of music seem unique. I have the ability to play ANYTHING, but I truly want to represent You on the NIGHT. Remember to consider HOW MUCH TIME your DJ is devoting to your event.
The Club Wedding Band Melbourne 
439343890
The Club delivers bespoke musical entertainment for weddings and gatherings in Australia and across the world. We are a close-knit group of bright, youthful, and professional creatives who enjoy collaborating to create one-of-a-kind, high-quality experiences for our clients. The Club Band is one of Melbourne's most versatile and energetic bands, capable of providing appropriate music for any occasion and an unrivaled ability to engage audiences and create unique party experiences.
The Club DJs can light up any dance floor by playing all of the tunes you and your guests want to hear and more! The Club Strings are a highly skilled and professional string quartet whose musical presence is great for bringing a touch of elegance to any wedding or event.
Lauren Schade Wedding Band Melbourne 
401960109
Music for your lovely celebration!
Lauren Schade on superb lead vocals, joined by the best musicians Melbourne has to offer, is required for your wonderful event. Lauren can be booked as a duo with a groovy guitarist or as a booty-shaking full band. It is entirely up to you! With over 15 years of experience in the music industry, the band's terrific atmosphere and sense of fun will have you and your guests grooving and having a great time. Listen to it now on SoundCloud!
Lauren performs lively, sincere renditions of the biggest pop, soul, R&B, and funk hits. They are a unique outfit that adds their own personality to the songs while also including jazz influences. Lauren and her expert companions are the live entertainment solution that would be PERFECT for you, creating a feel-good mood wherever they perform and always responding to the ambiance in the room.
Play On Sound & Lighting Melbourne 
1300889172
We provide a personalized DJ service to accommodate any function or size event. Our team is dedicated and experienced, and we regularly perform around Melbourne and beyond. Fill out the form below and we'll get back to you as soon as possible with a quote.
We provide amazing sound at reasonable pricing, as well as unwavering customer service. Browse our options below, but feel free to request anything; we'll do our best to meet your audio demands.
Orlando Combo Melbourne 
410466439
Orlando Combo was established in 1996 by persons who met while studying music performance at the Victorian College of the Arts (University of Melbourne). With almost 2000 concerts under its belt, the Combo has evolved into one of Melbourne's greatest working bands, providing professionalism, dependability, and outstanding musicianship at an affordable price.
Among the Melbourne public venue residencies are The Night Cat, Crown Casino, The Botanical Hotel Sth Yarra (8 year engagement), Dizzy's Jazz Club, Portsea Hotel, and Half Moon Hotel Brighton.
Melbourne Mobile Music
412146644
Steven is a positive and professional disc jockey and master of ceremonies. He has been a Disc Jockey for almost 16 years and a public speaker for nearly the same amount of time. He is an honest, reliable, and friendly individual who provides outstanding service and always goes the additional mile to ensure that everything goes according to plan and operates well, no matter what.
With many years of experience and maybe 20,000 songs under his belt, he can adapt the music for the night to your specific needs. He'll play something for everyone, whether it's Rock and Roll, Soul, R&B, Hip Hop, 70's, 80's, and 90's and/or modern pop, funky house, trance, ballroom, or romance.
Melbourne Mobile Music takes pride in its services and relies entirely on referrals. 90% of bookings come from word of mouth, and they chose to give high-quality service and rely on 100% client satisfaction. So, please give Steven a call and we can meet for a quick talk to understand your needs.
Playback Wedding Dj Melbourne 
412406431
Playback has been entertaining crowds for over ten years with their blend of iconic classics from the 1970s, 1980s, 1990s, and 2000s - from Top 40 pop and dance tracks to good old fashioned Aussie Rock....and everything in between! Playback, as friendly, seasoned specialists in weddings and corporate events, can also assist you in planning your special night with recommendations on anything from the music you select to the sequencing of events. Their remarkable ability to personalize their performance to your demands has made them one of Melbourne's most popular wedding and corporate bands!
Packages include acoustic settings, full band performances, MC services, production equipment (including wireless mics for speeches), customised background music, and even DJ-style music sets to keep your guests moving while the band takes a break. Make an inquiry today to learn how Playback may make your event a night to remember for years to come!
We have a setup that will accommodate your event no matter where it is held - without sacrificing the entire experience. Whether you want to amaze hundreds of guests with a full band on a large stage, or you want something relaxed and intimate in a cozy environment, Playback has a package to suit your needs. Make an inquiry to learn more.
Second Floor Wedding Band Melbourne 
401883348
Second Floor is a Melbourne wedding and function band founded on the belief that all Pop music contains groove, funk, and soul. They are dedicated to keeping the dance floor packed and energized with an enthusiastic repertoire of contemporary and vintage pop tunes and boast an excellent 4-piece lineup (male lead vocals + guitar, keys, bass, and drums). They are experienced and competent, bringing sophistication and vibrancy to any event. Second Floor is the place to go if you want a young, vibrant, and nonstop party.
Your special day means a lot to us. We are dedicated to providing wedding music and entertainment that ensures your day runs as smoothly as possible, and that we drive the vibe of your wedding so that everyone leaves smiling. We provide the following services. We want to make sure you don't have to worry about the cost of your enjoyment. We offer a high-quality service at a reasonable price; nevertheless, we are not the only source you must book. We want to make your day special, and we are honored to be a part of it.
Members have performed as part of prominent wedding band agencies in Victoria, as well as artists that perform in corporate bands and other unique initiatives. We have a wealth of musical experience as well as knowledge of how to service a comprehensive wedding. We will not allow anyone to remain sitting. We play classic and contemporary pop songs with a funk/soul atmosphere that everyone can enjoy. We keep our sets packed with music that are instantly recognizable and danceable. We keep an eye on the crowd to make sure they're having a good time.
Rich & Harry Wedding Band Melbourne 
Richandharrymusic.com
407054111
Rich and Harry have over 30 years of experience and hundreds of concerts between them, so they can accommodate to any size and style of occasion. Rich's vocal variety and power, along with Harry's multi-instrument looping, make for a dynamic duo. Rich and Harry can supply the following at every performance: cutting-edge sound systems, beautiful acoustic settings, live looping sets that sound like a full band, professional DJ sets, battery powered equipment; no power? Not a problem!
Sincock Piping Wedding Band Mebourne
410146110
I began learning the bagpipes at the age of 12 through Scotch College. Professionally, I compete in A Grade solos and Grade 1 band competitions. As a former pipe band champion of Australia, Victoria, and New Zealand, I currently teach bagpipes at Scotch College Melbourne, Geelong Grammar School, and privately through Sincockpiping. Learning the bagpipes is a terrific opportunity to meet new people, network, and make connections that could lead to amazing possibilities in the future.
Having bagpipes at occasions such as weddings is a fantastic idea because it generates an environment of excitement and joy that the bride and groom and their families will remember for the rest of their lives.
Sarah C Wedding Band Melbourne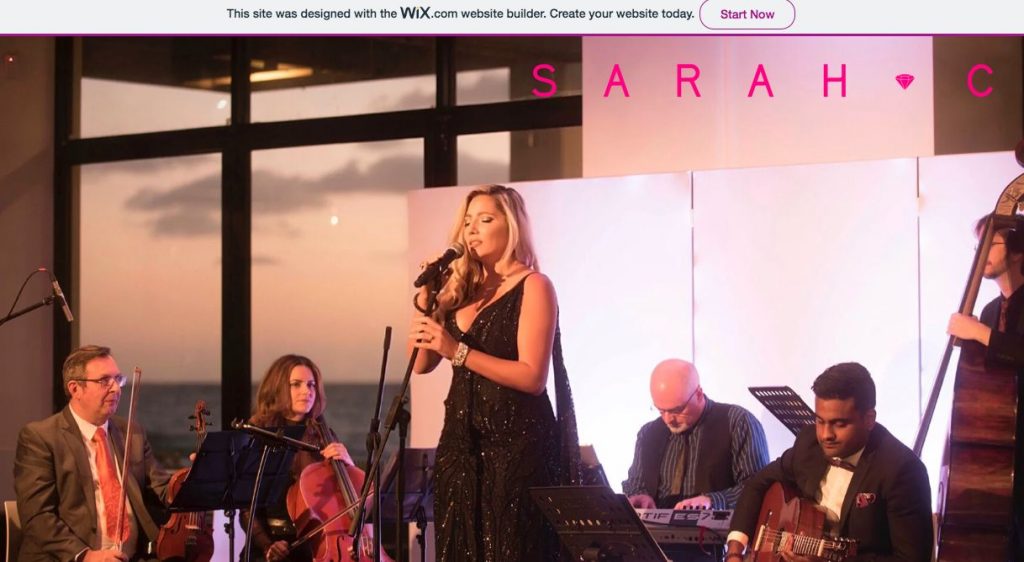 415576858
Sarah C, a Melbourne singer-songwriter, combines dynamite energy with a very unique, strong, and emotional voice. It's no surprise she's been known as the "Melbourne Soul Diva." As a seasoned performer, her versatility and range has led her to work with some of the industry's biggest names, including Kylie Minogue, Jessica Mauboy,
She recently launched her debut EP "Fearless," which debuted at number three on the Australian R&B/Soul Charts. "Fearless" highlights Sarah's voice, which serves as the core "instrument" and most stirring part of this collection of Pop/R&B all-original compositions. Sarah will tour Australia with her great live band, before heading to the United States in the summer and reaching the shores of Europe by the end of the year.
"Fearless" is about going through the most difficult events in life, admitting that you are not perfect, and coming out the other side a stronger, wiser version of yourself, according to Sarah. Each song is very personal to me; they represent my perspective on life, love, and other stories, and each has its own distinct meaning."
Mark Matthews Wedding DJ Melbourne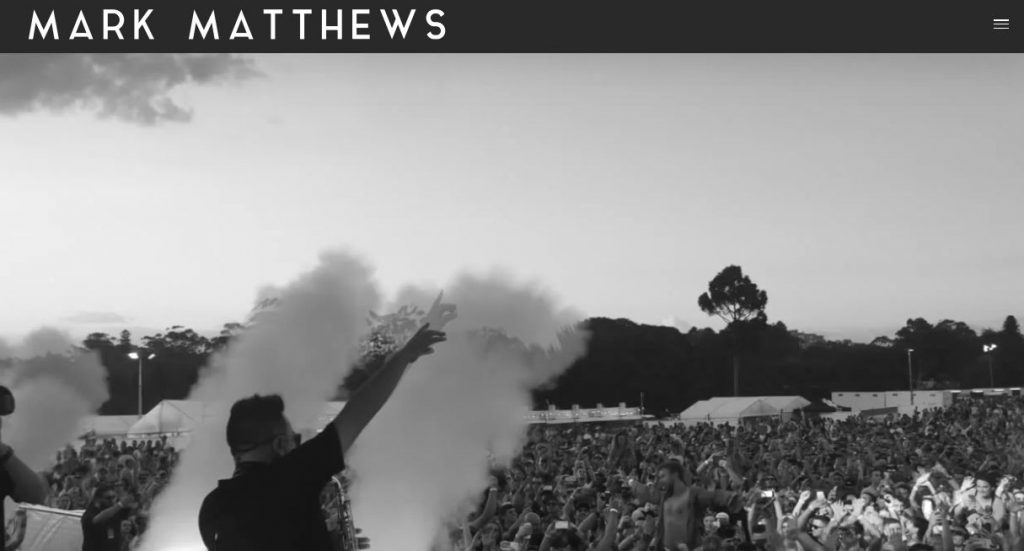 Mark brings a new perspective to live music and DJing; what you witness at his event is much more than just hitting play.
Mark believes that music has the power to bring people together. Whether it's a feature for your event or a subtle touch of music in the background to support the flow, the importance of music to contribute atmosphere, style, motivation, or sensation is critical to drawing people together for your event and cannot be overlooked. Mark approaches these issues with experience and class, bringing the finest professionalism, superb track selections, seamless changeover, uplifting moments, and lasting memories. Mark Matthews is a guaranteed bet to provide exceptional results at your next event.
The importance of entertainment during a wedding is one of the most underestimated aspects. It is just as vital to find the correct location, caterer, and floral designer as it is to choose an artist to play at your wedding who will provide you with the personalized experience you deserve on your big day.
Groove Junction Entertainment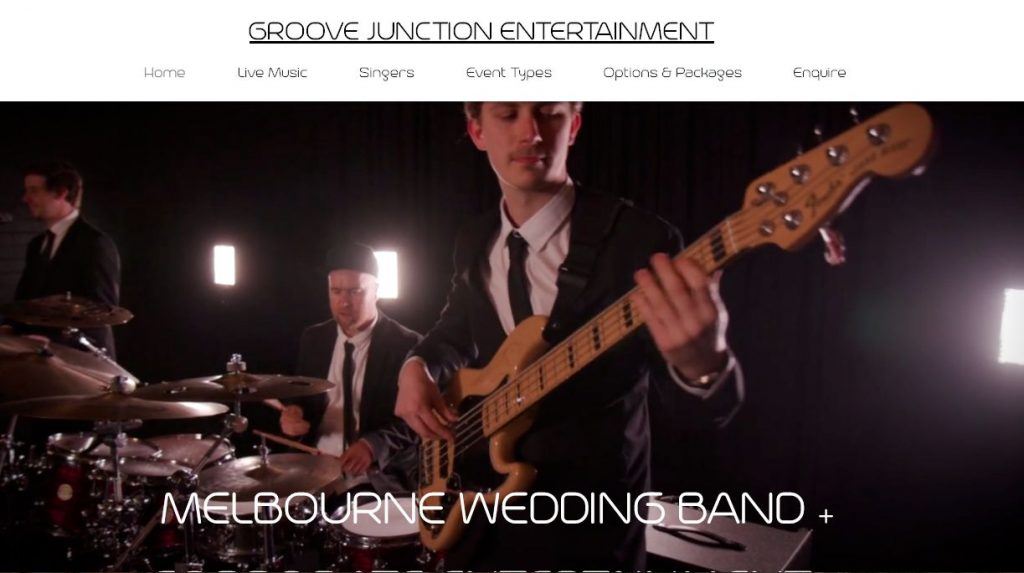 Groovejunctionentertainment.com.au
424257283
Our live band will take your event to the next level, specializing in Corporate Events, Wedding Entertainment, and Private Parties. Our wedding bands are available in 3-10 piece band formats and provide a first-class entertainment experience. We also provide acoustic duos, solo acts, and DJ services.
Our live wedding band will compose the ideal wedding music for your special day. Our Live Music Packages will make your wedding unique from the ceremony through the reception. Our live wedding band will provide you with the ideal wedding entertainment for your special day. From the ceremony to the dance floor, our skilled wedding musicians provide elegant and energetic music options.
Melbourne Belly Dance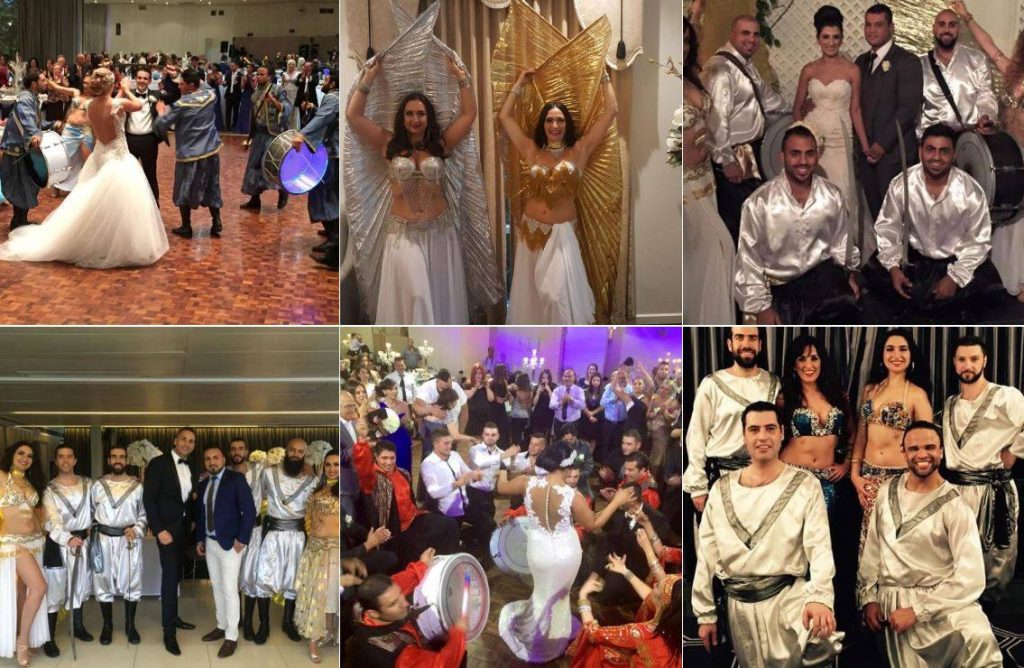 Melbournebellydance.com
403686131
Director Josie Palermo has over two decades of local and worldwide experience in Middle Eastern dance and is proud to collaborate with Melbourne's greatest dancers and musicians. Josie has taught Arabic dancing lessons and numerous short-term seminars in Melbourne and regional Victoria for many years. For the past ten years, she has been doing Arabic dance (both Cabaret and Folk). Her television credits include Sale of the Century (GTV 9), Red Light in Full Flight (SBS), Denise Show (7 network), and Ocean Girl (Jonathon Shift Productions),
Music video by Jimmy Christo, as well as major festivals and events such as the Melbourne Food and Wine Festival, Moomba, Melbourne Fringe, Melbourne Arts Festival, and the Lebanese Festival. Josie is a busy and popular performer who appears frequently in Melbourne's top restaurants, hotels, and reception centers.
Josie has taught Middle Eastern Dance classes to people of all levels at Seventh Veil in Hawthorn and Hip to Hip Dance Studio in Richmond. Josie also teaches advanced students sword and veil work, as well as classes and workshops for intellectually handicapped clients at the Helping Hand Association in Coburg.
All of our dancers have received worldwide training and have performed in hundreds of shows, wowing audiences and giving the best in family entertainment. We also work with the talented global music band Jadida, as well as the best drummers and only dabke ensemble in Melbourne, The Lebanese Dancers for Peace, as well as Audi Younes Platinum events and productions.
Dj Nige. Wedding DJ Melbourne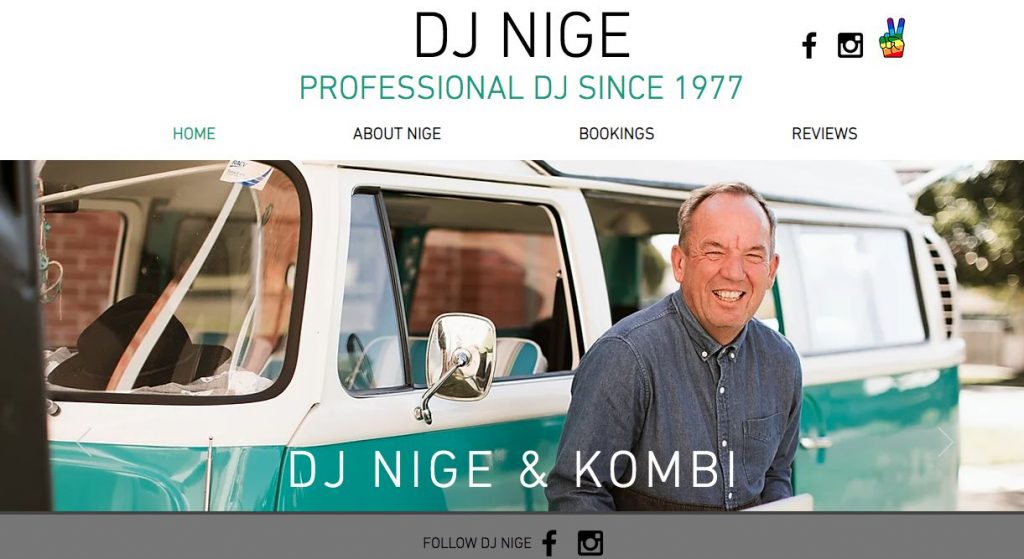 Djnigeandkombi.com
418343077
Since 1977, Nigel Beck has been playing music for the residents of Victoria and New South Wales on vinyl, CDs, and now digitally. DJ Nige is available for gigs both alone and with his Vespa "Audrey" or Kombi "Deirdre." You can move about because Deirdre and Audrey's PA equipment is solar/battery powered.
Something Borrowed Duo
Sbduo.com
424517414
Give your day a distinctive touch. We can perform at weddings of different sizes and genres because we have access to hundreds of songs and have performed at countless weddings. Weddings, parties, and other special events in and around Melbourne may enjoy excellent musical entertainment from Something Borrowed. We frequently perform in Tasmania, Sydney, Queensland, and Adelaide, but we also occasionally entertain in other states. With almost ten years of performing experience and a plethora of knowledge, Adam and Brendan can help make sure your special day runs successfully.
You get the correct music at the right time by playing a choice of acoustic only sets to full band sounding sets. As guests arrived for the wedding, we set the tone by playing a few appropriate songs. Then... the big moment arrived. You go down the aisle to our lovely rendition of your song. Whatever that is. It's entirely up to you. We then play during the registration signing and when you leave the altar as Mr. and Mrs.
We are incredibly adaptable and will work with you to make your special day unforgettable. The reception usually consists of four 45-minute acts.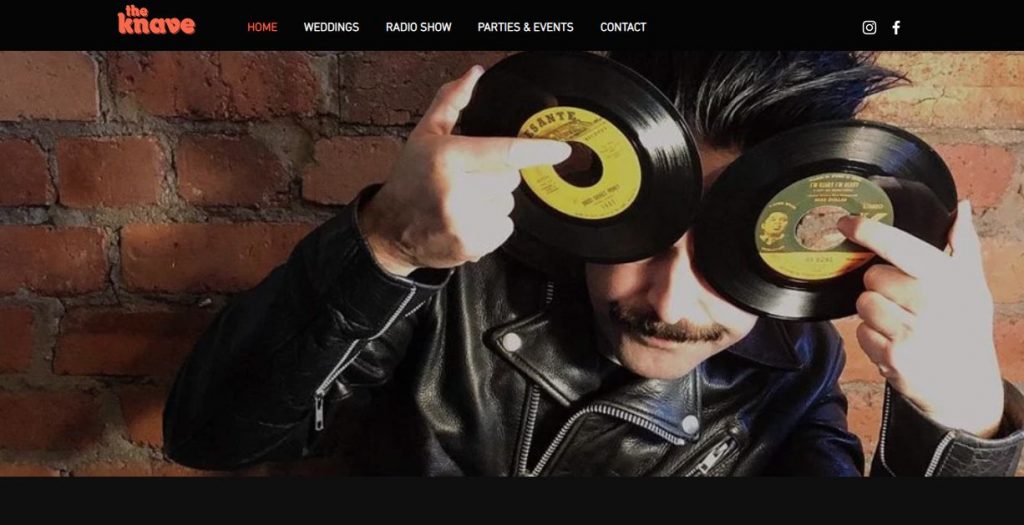 Theknave.net
Melbourne DJ and Entertainer, Radio Show Host, and Performer. The Knave does it everything, from festivals to cocktail lounges! The Knave's career has taken him to concerts, festivals, and international travel. He's a record collector, musician, and the host of WFMU's "Five Miles To Midnight" radio show. He's previously worked as a radio broadcaster for PBS 106.7FM and Radio Active, and he frequently performs in Melbourne. He is the leader of The Elvis Big Band and also operates an Elvis Telegram Service.
The Knave is a prominent Melbourne Wedding DJ & MC that is available for rent! He's the DJ with a difference, playing excellent and groovy sounds tailored to you! DJ Knave conducts a radio show that is a musical rollercoaster not to be missed, broadcasting live from Melbourne, Australia to WFMU's Give The Drummer Radio Stream in the United States and around the world. The Knave's versatility gets him booked as a party DJ at a variety of venues, festivals, and both private and corporate events. Listen to mixes and learn about his themed character DJs!
Midnight DJs Melbourne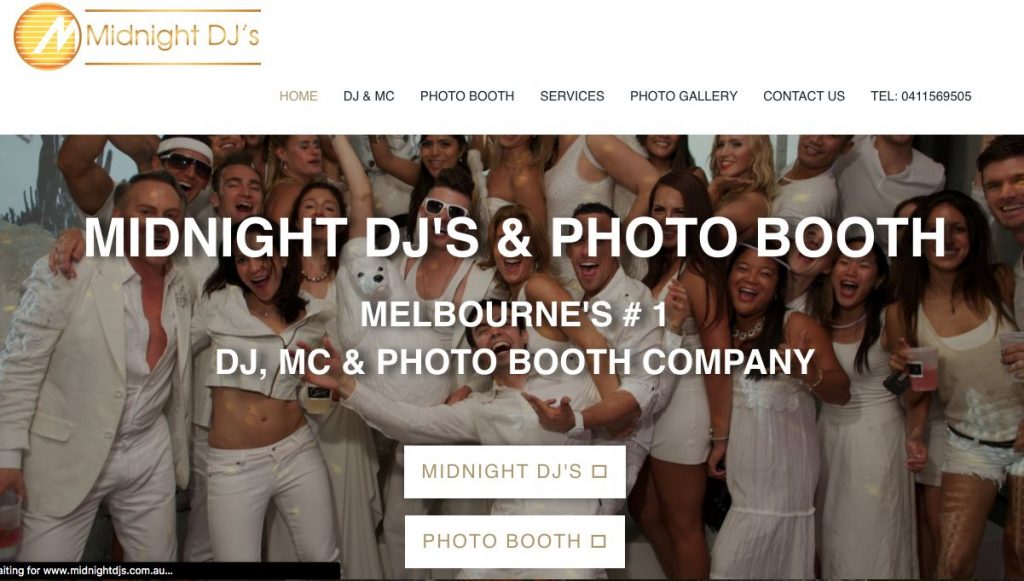 Midnightdjs.com.au
411569505
We were chosen as Melbourne's top DJ, MC, and photo booth provider by wedding couples. The ideal option for your upcoming event is late-night DJs and photo booths. They bring a wealth of expertise and experience to any occasion, no matter how big or little. Any event's entertainment is crucial since it has the power to make or destroy the proceedings. Avoid putting your special day in danger by worrying throughout the preparations. Allow Midnight DJs to help you plan your next event. They will also manage the entire night, making sure everything goes as planned and as smoothly as possible.
Owned and operated by award-winning DJ Nader Elalfy, who is regarded as one of Australia's leading wedding and events specialists, promises to provide high-end quality entertainment as well as tailored event planning to your exact specifications.
Whether hosting the reception for your ideal wedding or creating the ideal corporate event, Midnight DJs will take the extra time necessary to go through every element of your event with you and exceed your expectations. Midnight DJs just have one objective. Make sure everyone enjoys themselves on the dance floor and leaves with a ton of pleasant memories! By planning your day with you and offering the ideal fusion of leadership, communication, and expertise, they create this sensation, which results in a memorable celebration for everyone with simply great entertainment.
Matt Jefferies Entertainment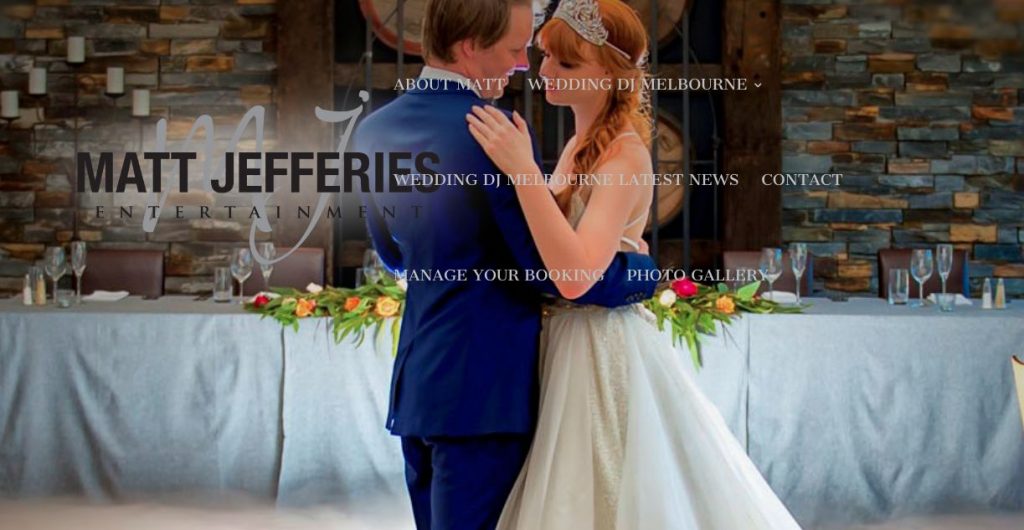 Mattjefferiesentertainment.com.au
411587506
Matt blends his enthusiasm for connecting people via music and pleasure with technical expertise, with the main focus on enjoyment and creating wonderful memories! Matt's primary focus is on your wedding day enjoyment. You won't discover your Wedding DJ Melbourne racing to or from another function because he exclusively commits to one wedding each day.
Every couple is different, according to Matt Jefferies, and their wedding day should showcase that. To that purpose, Matt will provide a free introductory consultation.
Sanctuary String Quartet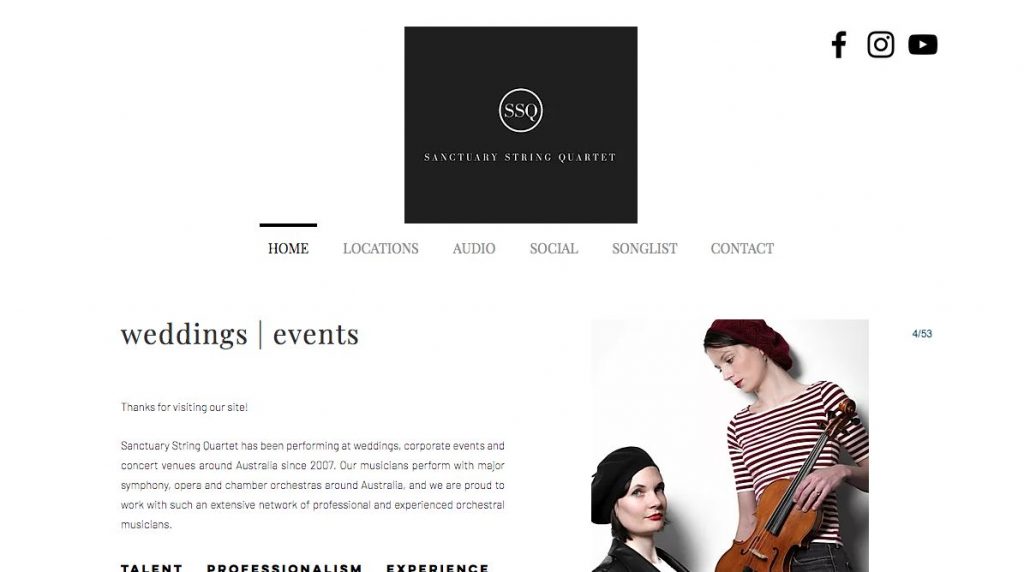 Sanctuarystringquartet.com
417768777
Our players have performed with major symphony, opera, and chamber orchestras around Australia, and we are happy to collaborate with such a large network of skilled and experienced orchestral musicians.
Due to their work with the Queensland Symphony Orchestra, the Opera Australia Orchestra, and the Australian Session Orchestra, which they founded in 2016, Dan (violin) and Ely (cello) are in great demand as session musicians throughout Australia. They have engaged in significant cultural events and extensive traveling throughout Papua New Guinea.
ONLY DJ'S Wedding Dj Melbourne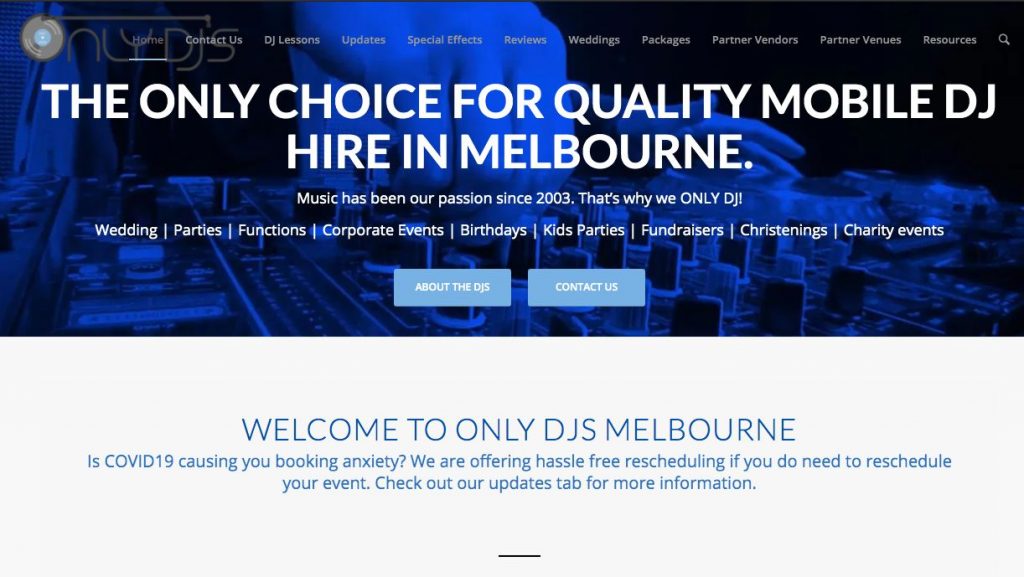 Onlydjsmelbourne.com.au
424865326
J'ellis has had a distinguished career in the music industry since 2003. His key qualities are his love and passion for music, mixing, and being able to do what he loves. He has had the honor of assisting a lot of DJs who have been named to DJ Magazine's top 100. J'ellis has been a national and international DJ in Melbourne for over 16 years.
James has mastered the art of mixing over the years and will tease your visitors throughout main sets with R&B bassline drops during a chorus of another song to give them a taste of what is to come. He has mastered a variety of mixing styles and is the greatest mobile DJ for rent for any event!
At the age of 16, James followed his heart and began DJing. This year, he will release a book on his career. A variety of circumstances contributed to his decision to become a DJ. Learn more about him by reading his book and watching his Instagram tales and YouTube videos.
Jade Entertainment Company Melbourne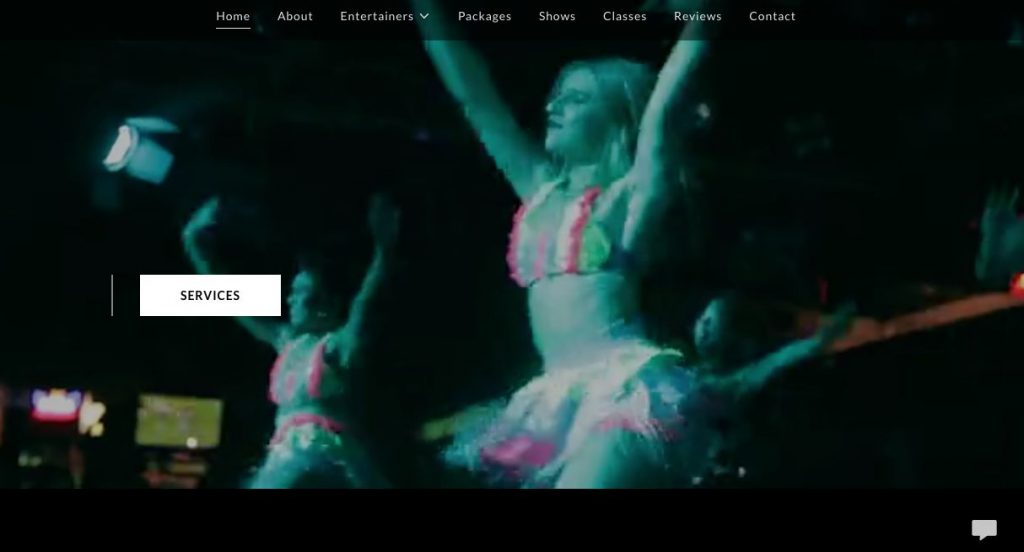 Jadeentertainmentco.com
402213123
The newest entertainment company in Melbourne, Jade Entertainment Company, has a passion for using singing, dancing, and music to bring people together. We work hard to give our audience members great experiences by using original productions, talented actors, witty choreography, stunning costumes, and magnificent presentations!
Our company's members are the best entertainers in the business. Each member has been training and performing professionally for over ten years. A minimum of two years full-time study in song, dance, musical theater, or fire performance is required to be a performer with Jade Entertainment Company.
Members of Jade Entertainment Company engage in rigorous weekly training sessions to maintain their skills and abilities. We constantly work to push the envelope and go above and beyond. Planning is essential for choreography, costume design, and music editing. Our director and performers put in endless effort to plan, create, and perfect the ideal presentation for you!
All Star Party Band Melbourne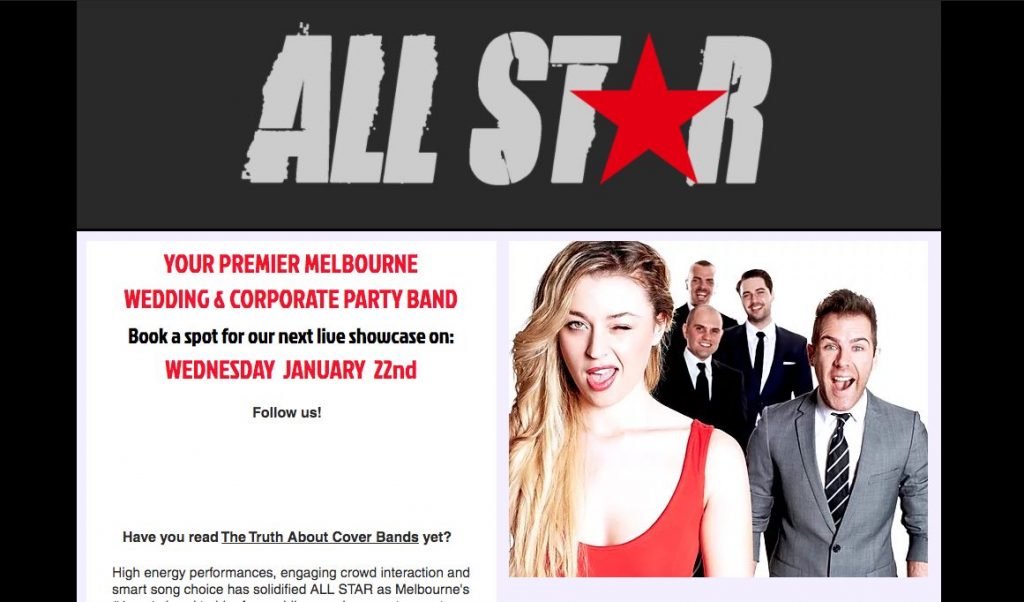 Allstarcoverband.com.au
404836044
Due to their high energy shows, lively crowd interaction, and shrewd song choices, ALL STAR has become Melbourne's top party band to hire for weddings and corporate events. Playing both the newest Top 40 songs and all of your old favorites, ALL STAR will have you and your guests up dancing in no time. The most accomplished musicians in Melbourne are represented by ALL STAR; they have performed in over 2000 performances together.
Lights & Sights Entertainment Melbourne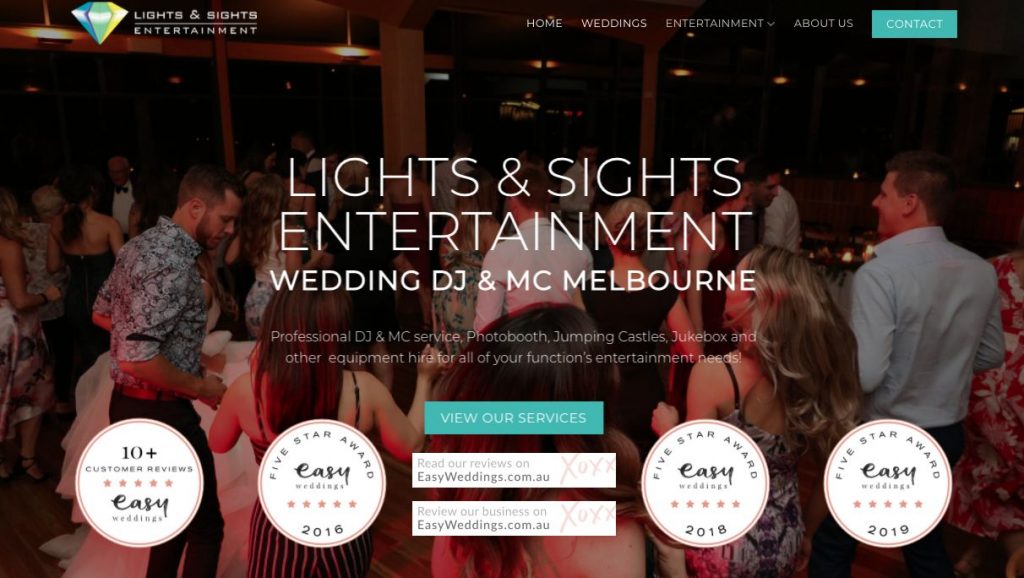 Lightsnsights.com.au
439155222
DJ & MC SERVICES FOR WEDDINGS
Lights & Sights Entertainment understands how important it is to have your special day just as you want it, and we would gladly modify our services to match your requirements. When it comes to wedding entertainment, you and your partner can bank on one thing: not having to worry about anything.
We endeavour to meet with you prior to confirming any bookings for our services in order to ensure that your evening runs as smoothly as possible and for our personnel to gain an understanding of your vision for your big day. That way, you get to know our staff, and we get to know you, your partner, and what you're looking for.
Blazyn Nights Wedding DJ Melbourne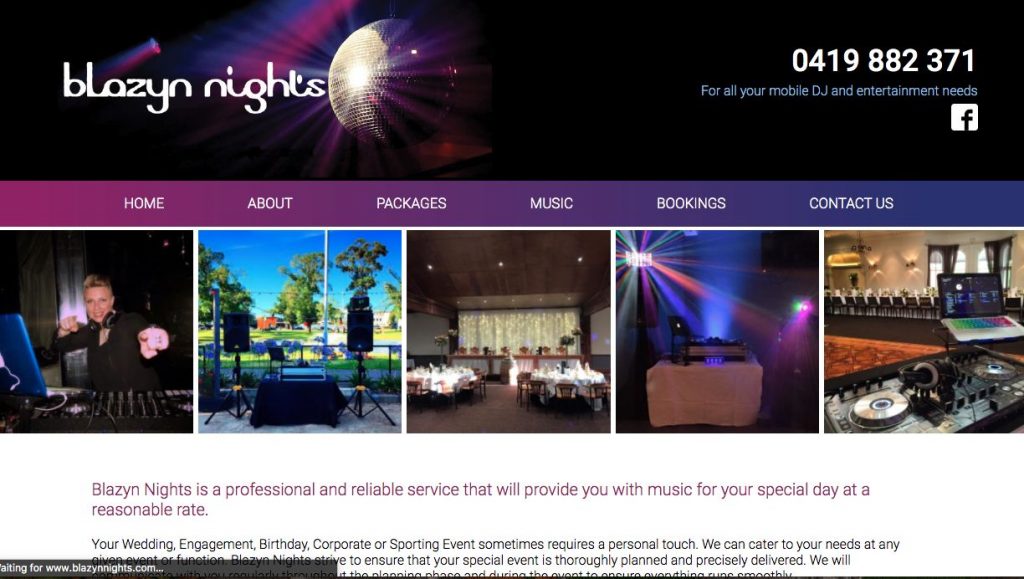 Blazynnights.com
419882371
Blazyn Nights, a professional and reliable business, will supply music for your special day at a fair price. Your wedding, engagement, birthday, corporate event, or sporting event may occasionally require a personal touch. . We can meet your requirements at any event or celebration.  To ensure that everything runs successfully, we will interact with you on a regular basis throughout the preparation phase and during the event.
Being a small company, Blazyn Nights will always treat you with the respect and consideration you deserve for any special event. This implies that we will communicate with you verbally, by email or text, and that we will maintain open channels of communication. We can meet with you at the venue or another location before your event to organize music and run sheets. This is especially significant for weddings and larger events that require extensive preparation and other services.
Most individuals know what kind of music they want for their events, and these tracks can be found on the Music page. If you're not sure what kind of music to play at your event, we can help you put up a playlist of songs that will get everyone up on the dance floor. Blazyn Nights also includes the ability to sing live to backing tracks or have a Jazz Duo/Trio serenade your guests. If you have a list of songs that you would like to be sung live to background recordings in any style, this can be arranged; just inquire and listen to our Soundcloud.
Lua Lua Wedding Band Melbourne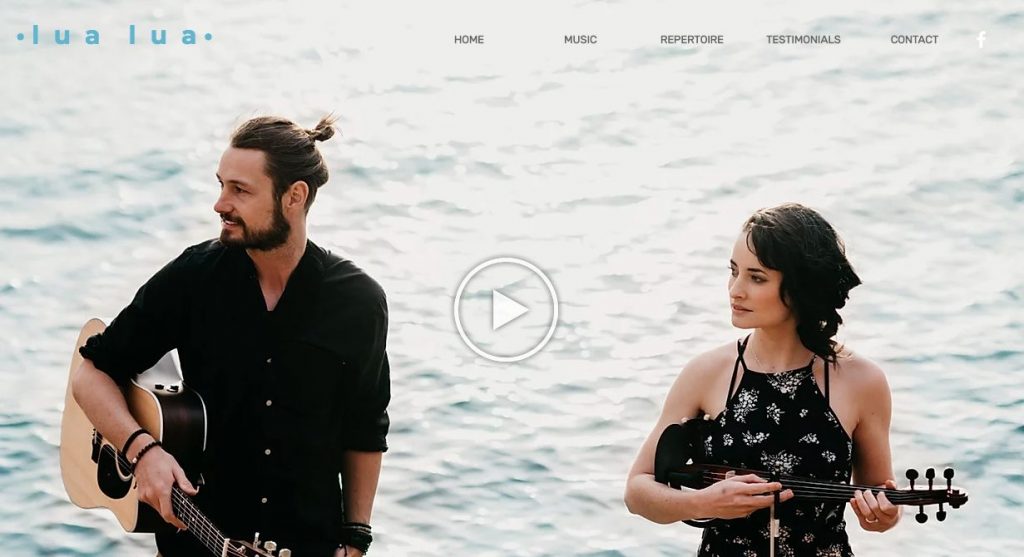 Lualuamusic.com
405841504
Paul Cooper and Tamblyne Brittaine collaborate on the cover music project Lua Lua. Based in Melbourne, this contemporary duet demonstrates Paul and Tammy's various multi-talented skills as seasoned musicians. The versatile instrumentation of the piano and violin, both in their classical and modern incarnations, as well as electric guitar, synthesizer, rhythms, and dual vocals are all used in Lua Lua's performance. Lua Lua is capable of producing both loud, upbeat soundscapes and serene, contemplative settings.
Pure Silver Flutes Wedding Band Melbourne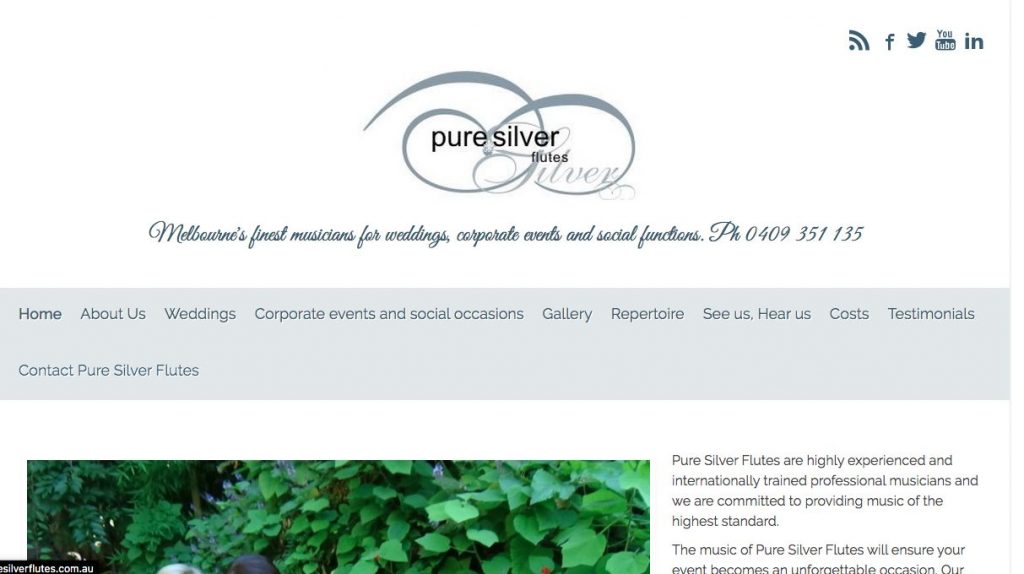 Puresilverflutes.com.au
409351135
Our skilled musicians take pride in offering the best quality and most enjoyable flute music. Pure Silver Flutes have become known throughout Australia for their lively and charismatic performances as well as their highly professional attitude.
We work closely with each client to customize the program and make sure that the music is a special reflection of the event.We can also arrange tunes with sentimental significance to be performed at your special event.
Pure Silver artists can appear as a duet, trio, quartet, quintet, or bigger ensemble. Pure Silver Flutes are highly experienced and globally trained professionals who have performed with companies such as Opera Australia, Melbourne Opera, The Australian Pops Orchestra, South Melbourne Symphony Orchestra, and The Victorian Concert Orchestra are just a few examples.
In The Mix DJ Service Melbourne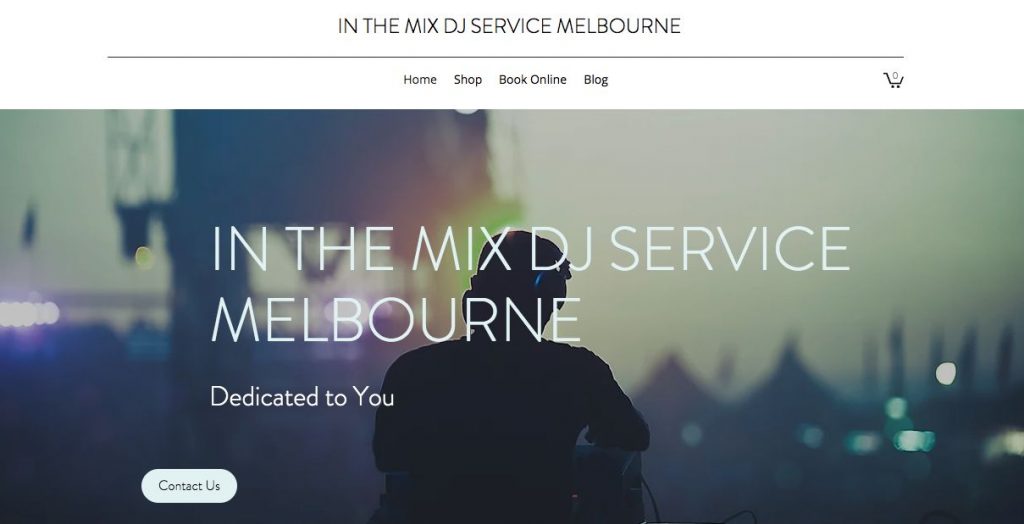 Inthemixdjservice.com.au
420984789
HOW DO WE WORK?
In The Mix DJ Service is run by a group of music enthusiasts in Melbourne. You will remember your event for the rest of your life. Each party is distinct. We let the music do the talking. Our disc jockeys provide complete and total regard for your musical preferences. We play genuine music with no frills. Great music should serve as an inspiration. We enjoy playing surprising musical treasures that make the audience go wild!
We collaborate extensively with each customer to design your personalized song list and guarantee that your party reflects your personal and musical tastes. We believe in using the microphone tastefully for any pre-approved announcements. Music has its own unique voice. You can have a great party while remaining stylish. You will notice that each event has your unique touch. Contact the team directly for further details. We would gladly address any inquiries you may have!
Absolute Class Discos Melbourne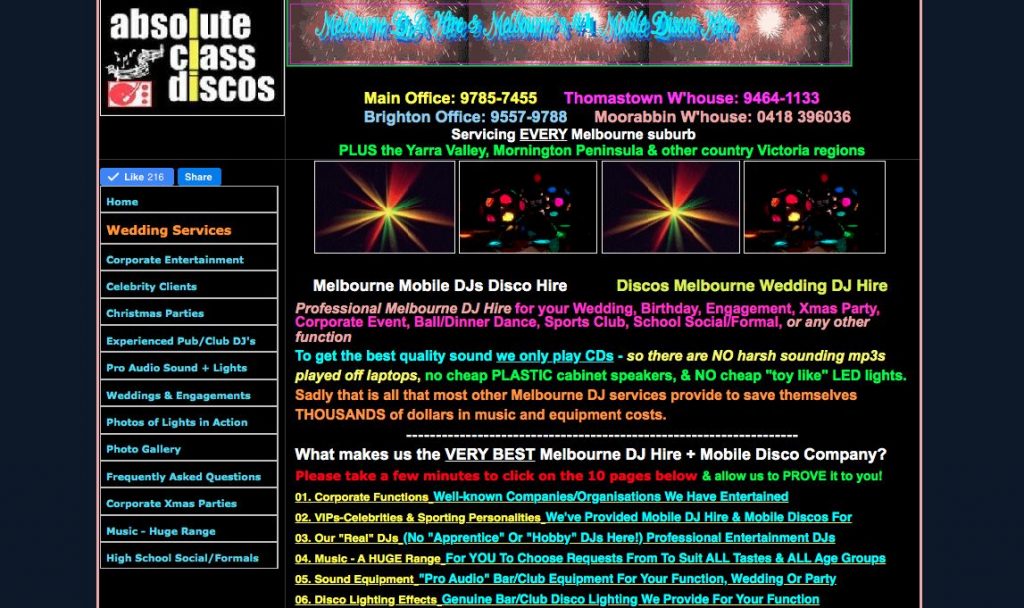 Absoluteclassdiscos.com
418396036
Professional Wedding Entertainment in Melbourne. Our Wedding DJs and Wedding MCs in Melbourne. Since 1988, we have been offering Melbourne Wedding DJs, Wedding MCs, and the highest quality mobile disco equipment throughout Victoria. We've delivered Melbourne Wedding DJs/MCs and Melbourne mobile disco systems for over 2,500 Melbourne Wedding Receptions throughout Melbourne and suburbs, as well as the Yarra Valley, the Mornington Peninsula, and throughout Victoria.
Feel Good Events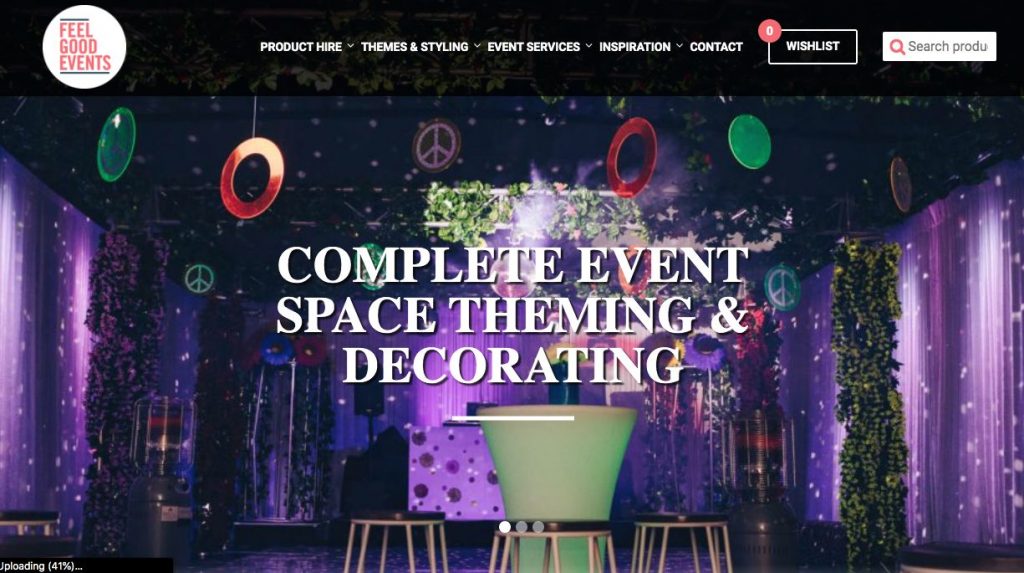 Feelgoodevents.com.au
PARTYOLOGY
Create the Party of a Lifetime. If you're serious about throwing the best party of your life, you should try the Partyology Experience. Customers who want a stress-free experience and who want an event professional to help them organize, supply equipment to rent, and decorate their location to create the best party experience possible are the target audience for this service.
ASSISTING HAND
Allow Us To Do The Heavy Lifting. If you are glad to plan and organize your own party but merely need assistance with equipment rental, the helping hand service is for you. The Helping Hand service is for customers who need delivery and setup of their chosen equipment as well as assistance with equipment selection.
DO-IT-YOURSELF
Save money by picking up and setting up your own items. This is the solution for you if you want to save money and are willing to perform all of the labor required to pick up and set up your event equipment. Browse our dedicated Do-It-Yourself website for party hire supplies. Choose the equipment required for your event and reserve it using our safe payment system.
Blue Avenue Entertainment
Blueavenue.com.au
A boutique firm called Blue Avenue Entertainment is committed to providing the most beautiful bands from Melbourne to your event in order to provide a genuine entertainment experience. The best live music experience is provided by the combination of the most talented, skilled, and seasoned musicians in each of our bands.
At Blue Avenue, we help people and businesses discover the perfect entertainment for a variety of events. We have the solution for you whether you need a cover band or DJ for your wedding or business party, or a Jazz band to add class and refinement.
A wedding is never complete without the thrill that only a live band can provide; true quality cannot be substituted. Treat your guests to one of our carefully curated bands and dance the night away with Melbourne's top musicians performing 100% live for a really unforgettable entertainment experience you and your guests will remember for a long time.